Welcome to Sello Tech. The one-stop shop for all your Cyber Security & Observability needs.
Our mission is to effectively seek and identify active and potential cyber threats and eliminate them by providing you with timely and secure solutions.  
In this rapidly evolving technological landscape, cyber-attacks are continuing to rise both in sophistication and pace. It is no secret that online activity saw a dramatic rise following the Covid-19 pandemic. Unfortunately, cyber threats have equally spiked with attackers using ever-expanding varieties of tactics. With more devices than people in the world, protecting your systems has never been more critical.
Founded by Buti and Jessica Sello, who have a wealth of experience in the IT sector, Sello Tech was created to provide you with a comprehensive range of security solutions. Their passion drove them to dedicate immeasurable time and intense research into the current digital climate, putting together a committed and qualified team to test your defences and secure your digital world.
No matter how big or small your organisation, we have the solution you are looking for and take the time to assess your needs for a tailored solution to your business' security demands.
Please feel free to navigate our website and explore the product offerings and interactive demonstrations. If you do not see what you are looking for, please contact us and speak with one of our team members who will be more than happy to discuss the range of options available to you.
Join us in Securing Your Digital World.
81-83 Campbell St
Surry Hills NSW, 2010
Australia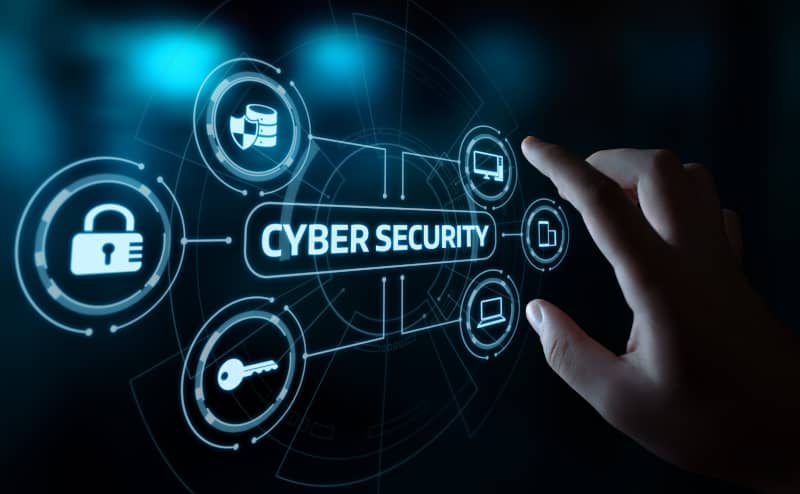 Integrity
Our team prides ourselves with a strong ethical foundation and approach all engagements with a structure that is thorough and principled. At Sello Tech we do the right thing even when nobody's watching.
Transparency
We highly value the trust between Sello Tech and its stakeholders both internal and external. We continuously strive to uphold our honesty and openness in all our actions, decisions and communications.
Accountability
We take responsibility and strive to consistently honour the commitments we have made. Ownership is at the forefront of all our secured projects from initial engagement to the final outcome. At Sello Tech 'accountability forges trust.'
Customer Focused
Our customers are at the core of all we do. The vision of success at Sello Tech is understanding the vast needs of our clients which cements our relentless need to deliver a customer experience second to none. At Sello Tech one size does NOT fit all.
Continuous Learning
Continuous improvement, monitoring trends and upskilling is imperative for the success of Sello Tech and its stakeholders. Openly embracing the rapid evolution of our chosen field and actively seeking innovative solutions is a commitment Sello Tech upholds to achieving measurable goals.
Diversity and Inclusion
From the board of directors through to appointed field staff, Sello Tech prides itself as a company that produces successful outcomes due to our diverse and inclusive environment. The sense of belonging for all is woven into the fabric of our organisations' culture. Sello Tech will always recognise that 'when everyone is included, everyone wins.'
Buti Sello - CEO
Buti brings to the CEO role a vast experience base in the IT industry ranging from Software Engineering, Systems Analysis and Design, IT Testing, IT Researcher and University Lecturer. When his fingers are not on a computer keyboard, they most likely will be on his piano having lost himself in the jazz world
Molly Hall - COO
Molly is the Chief Operations Officer for Sello Tech and is responsible for managing the execution of internal and external facing projects. Coming from the aerospace industry, she employs a holistic style of project management practices with a strong emphasis on task management and effective communication. Outside of Sello Tech, you can usually find her in the lab doing research for her doctorate in aerospace engineering, or on her yoga mat trying to find some Zen!
George Muzawazi - CSO
As Chief Security Officer, George is passionate about managing the physical and digital security of Sello Tech. His experience is vested within a wide range of industries such SMEs, Mining Equipment Maintenance, FMGC Manufacturing, Supply Chain Management and Cyber Security. George also enjoys researching Network development, vulnerability management and Cyber Security.
Jessica Sello - CFO
Backed by over 20 years of experience in government administration, Jess brings to Sello Tech, in her role as Chief Financial Officer, her strong attention to even the smallest detail. She is not your typical Financial Administrator, as she also sees the lighter side of life with her love of reading and mystery thrillers. You will also find her in a quiet art gallery engrossed in the appreciation of beautiful works.
Tabeya Anyang - CAO
Tabeya has a passion for business administration and customer service backed with over 10 years of experience in the administration sector. Her skill set is accrued from within a variety of industries ranging from telecommunications services to state and federal government departments.
Our Services are Backed by Expert Certifications for Your Peace of Mind